Fico Line | Feudi del Pisciotto
A wine with a Mediterranean character born from the combination of one of the most famous indigenous grape varieties, the Inzolia, and the most important international white grape, Chardonnay, which expresses itself in an extraordinary way in Sicily. Aromas of great intensity and a full and vibrant sip make this white wine extremely pleasant, especially chilled in summer. The sculpture on the label is by the great ceramist Giacomo Alessi from Caltagirone.
Highlights
FIRST VINTAGE: 2021
TYPOLOGY: Young white easy to drink
GRAPES: Inzolia, Chardonnay
VINEYARDS: Niscemi (CL)
Pairing
Very light straw yellow color. The nose is fine and delicate and reveals a rich floral bouquet, which includes broom flowers, and white pulp fruit, from peach to golden apple.
The palate is pervaded by citrus notes of great intensity. Perfect for an aperitif or paired with cheese and shellfish.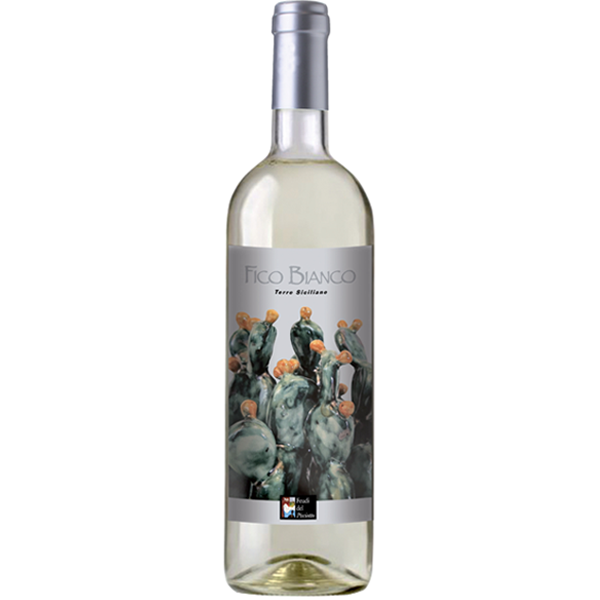 — Municipality of production: Niscemi (CL)
— Soil type: medium mix with a sandy tendency
— Vineyard altitude: 80 mt. s.l.m.
— Training system: spurred cordon
— Planting density: 5.900 plants per hectare
— Grape yield per hectars: 70 Ql
— Harvesting period: end of august
— Vinification: in steel
— Malolactic fermentation: done
— Aging: in bottle
— Duration of the aging: 2 months
— Available formats: 0,75 l