Superior Deluxe Rooms

Comfort and design in the Val di Noto
Large spaces spread over two floors
Superior Deluxe Rooms
from 40 to 47 sqm | double bed + single bed 120 cm
private bathroom | living area | ground floor or first floor | dehor or terrace overlooking the vineyards
Blumarine, Baglio del Sole and Alaziza are the three Superior Deluxe rooms conceived for families. Bright and refined environments, in some cases spread over two floors, large spaces and all the comforts you need make them ideal for a perfect holiday at Feudi del Pisciotto.
Comfort for the whole family
The 3 Superior Deluxe Rooms are very spacious and can accommodate up to three people. Equipped with a double bed and a single bed, they are the perfect choice for families.
The Blumarine room on the first floor has a splendid panoramic terrace overlooking the vineyards, while the rooms Baglio del Sole and Alaziza, located on the ground floor, can count on an equipped patio with garden armchairs ideal to enjoy relaxation en plein air.
Elegance in every single detail
The interior design of the Superior Deluxe rooms is in line with the style of the Feudi del Pisciotto boutique hotel: a charming rural setting with a modern touch given by contemporary furniture from the best Made in Italy brands. All embellished with refined details and Sicilian handicrafts.
Services in the rooms
–  Apartments on two levels with a private terrace
–  Living area
–  Independent air-conditioning
–  TV with satellite channels
–  Double pillow
–  Private bathroom with spacious shower
–  Ortigia courtesy toiletries
–  Hair-dryer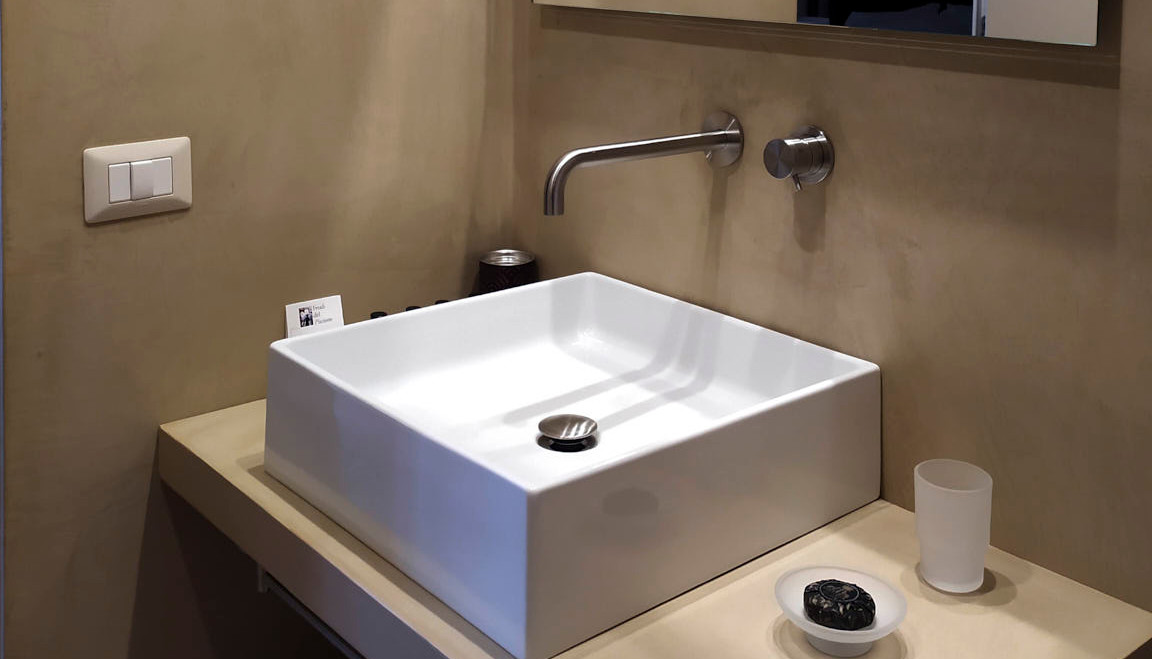 –  Free Wi-Fi everywhere in the building
–  Room service (extra)
–  External private car park
–  Pool, free towels for the pool in the rooms on arrival
–  Sunbathing area in the garden
–  Restaurant
–  Wellness Area