Classic Rooms

Unique spaces, sophisticated rooms
in an exclusive wine resort
A masterful mix
of ancient and modern
Classic Rooms
23 - 32 sq.m | double bed
private bathroom | ground floor | view of the patio
Sophisticated, elegant, comfortable. In a word, unique.
The four Classic rooms available at the luxury boutique hotel Feudi del Pisciotto quite literally make you dream and fall in love. All the rooms were created during the traditional restoration of the old Palmento where the Wine Relais is situated, in the midst of the wonderful Val di Noto.
A Sicilian atmosphere in a historic mansion
The Classic rooms mix elements of modern and contemporary design, which fit perfectly in the rural context that surrounds them. Embellished with works of Sicilian craftsmanship and ceramics from Caltagirone made by the artist Giacomo Alessi, the Classic Rooms of Feudi del Pisciotto are ideal for people who choose to travel alone or as a couple in search of the beauty that south-eastern Sicily has to offer.
Details about Classic Rooms
Every Classic room has been given a name related to the great stylists that designed the labels of the wines of Feudi del Pisciotto. Every room is different, both in terms of the arrangement of the space, and the atmosphere, but what they have in common is every kind of comfort, for an exclusive holiday in Val di Noto.
Rest is guaranteed by a reading area, ideal for relaxing, and a comfortable double bed. Five of the six classic rooms in the boutique hotel are on the ground floor, and they look out over a communal patio. In the bathroom, a spacious shower and an exclusive line of courtesy toiletries guarantee complete well-being.
Services in the rooms
–  Independent air-conditioning
–  Shared patio
–  TV with satellite channels
–  Double pillow
–  Private bathroom with spacious shower
–  Ortigia courtesy toiletries
–  Hair-dryer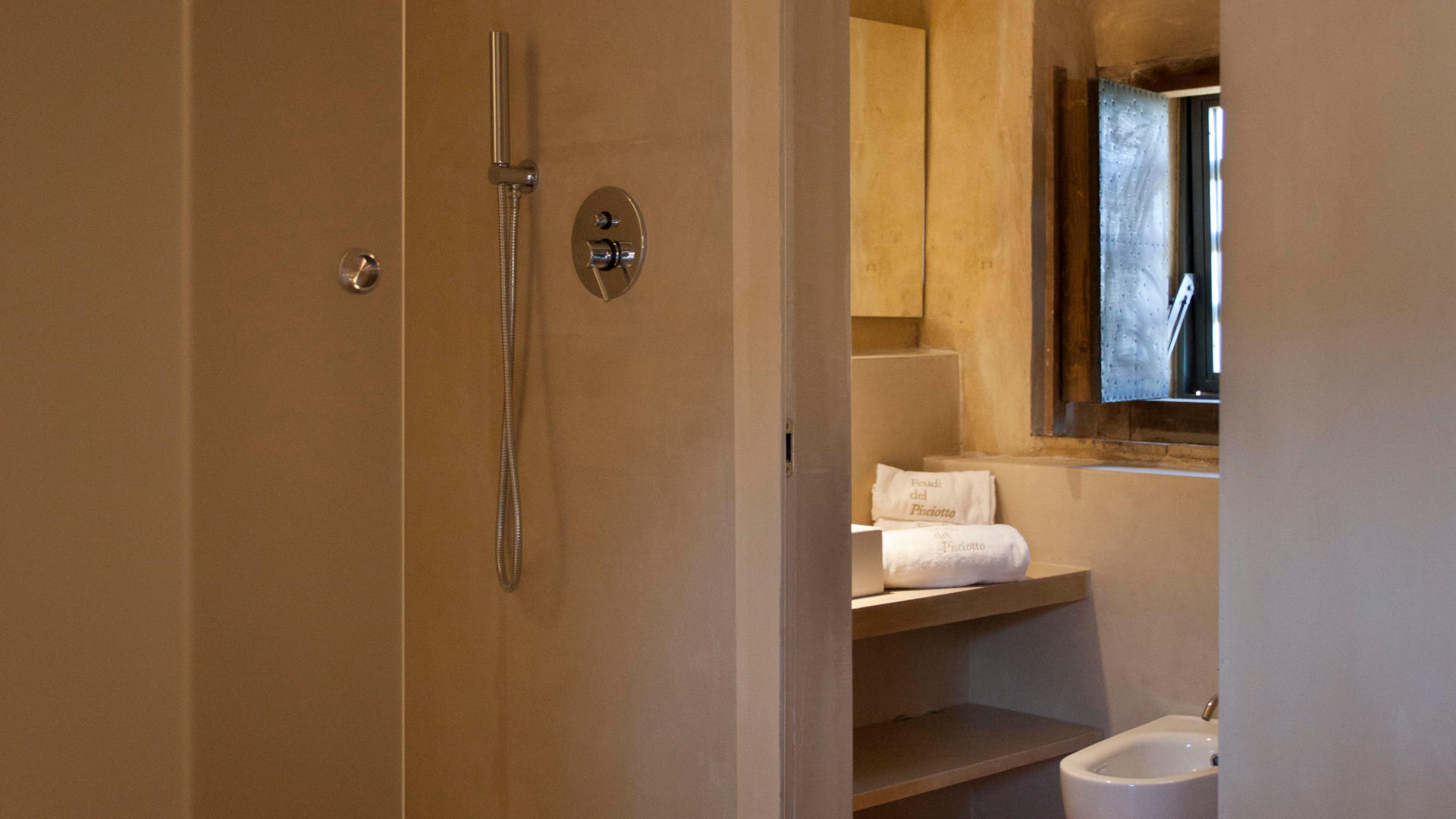 –  Free Wi-Fi everywhere in the building
–  Room service (extra)
–  External private car park
–  Pool, free towels for the pool in the rooms on arrival
–  Sunbathing area in the garden
–  Restaurant
–  Wellness Area