Feudi del Pisciotto Line | Feudi del Pisciotto
Produced from one of the first vineyards planted in 2002. A Merlot in purity that expresses the full potential and character of this grape variety, which finds an ideal form of expression in Sicily's terroir. Wine characterized by an important structure and power, while at the same time displaying exceptional elegance.
Highlights
FIRST VINTAGE: 2007
TYPOLOGY: Red with great structure and longevity
GRAPES: 100% Merlot
VINEYARDS: Niscemi (CL)
Pairing
Deep red colour, the nose is vegetal, with hints of blackberries and pleasant spiciness. The palate is persistent, enveloping and with a long finish.
Excellent with roasted white and red meats. You can also pair it with tasty and ripe cheese.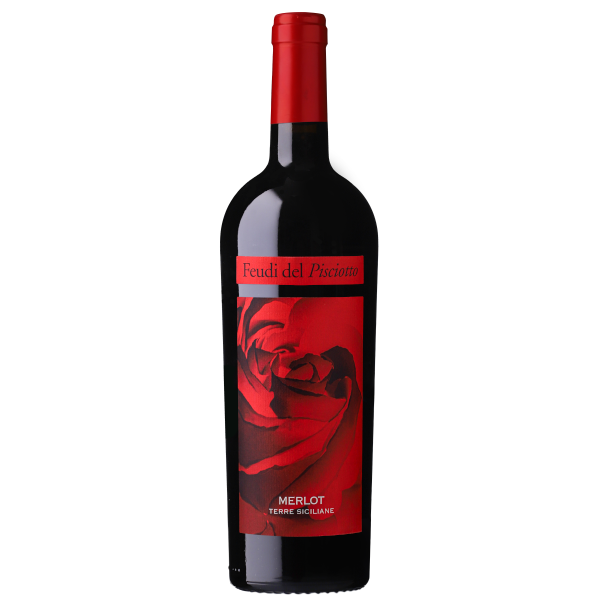 — Municipality of production: Niscemi (CL)
— Soil type: medium mix with a sandy tendency
— Vineyard altitude: 100 mt. s.l.m.
— Training system: spurred cordon
— Planting density: 6.000 plants per hectare
— Grape yield per hectars: 60 Ql
— Harvesting period: last week of august
— Vinification: in steel
— Malolactic fermentation: done
— Aging: in barriques 
— Duration of the aging in barriques: 10 months
— Duration of the aging in bottle: 8 months
— Available formats: 0,75 l