Feudi del Pisciotto Line | Feudi del Pisciotto
Grillo is perhaps the most widespread vine in Sicily after Nero d'Avola. This wine, 100% Grillo, is a very pleasant, aromatic and fresh white. The sensual label, conceived by Carolina Marengo for Feudi de Pisciotto, evokes the harmony and freshness of Grillo.
Highlights
FIRST VINTAGE: 2007
TYPOLOGY: White with great structure and longevity
GRAPES: 100% Grillo
VINEYARDS: Niscemi (CL)
Pairing
Golden yellow color, to the nose shows his notes of apple and pear make it instantly recognizable and appreciable. The end has a note order, fresh and pleasantly balmy.
Ideal for medium-aged cheeses. You can create combinations with preparations of fish such as tuna or swordfish.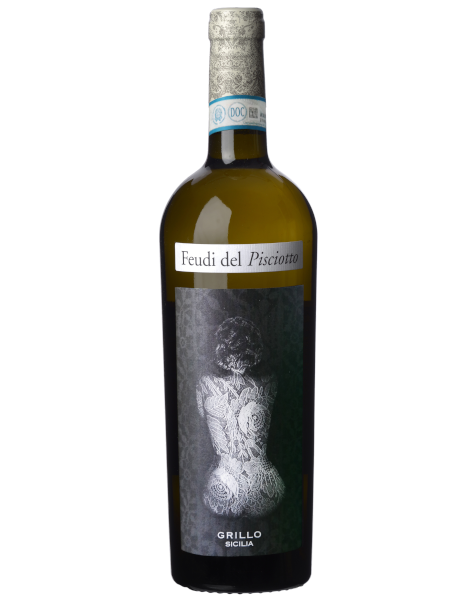 — Municipality of production: Niscemi (CL)
— Soil type: loose
— Vineyard altitude: 100 mt. s.l.m.
— Training system: spurred cordon
— Planting density: 6.000 plants per hectare
— Grape yield per hectars: 55 Ql
— Harvesting period: half of september
— Vinification: in steel
— Malolactic fermentation: done
— Aging: in barriques
— Duration of the aging in barriques: 8 months
— Duration of the aging in bottle: 8 months
— Available formats: 0,75 l