Feudi del Pisciotto Line | Feudi del Pisciotto
Sicily can be appreciated not only for its red wines, but also for its whites. Chardonnay is perhaps the one that has the best adaptability among all non-native white grape varieties. In this 100% Chardonnay, the classic varietal notes are highlighted and a prominent acidity gives freshness and also makes it ideal for ageing. Graphic, clean, modern. The label portrays very well the classic character of this international variety.
Highlights
FIRST VINTAGE: 2007
TYPOLOGY: white with great structure and longevity
GRAPES: 100% Chardonnay
VINEYARDS: Niscemi (CL)
Pairing
Pale yellow rather intense. Classic nose of peach and pineapple. It expresses a freshness and intensity in the mouth, with a pleasantly savoury finish.
It goes well with appetizers of seafood, with dishes based on fish and white meats.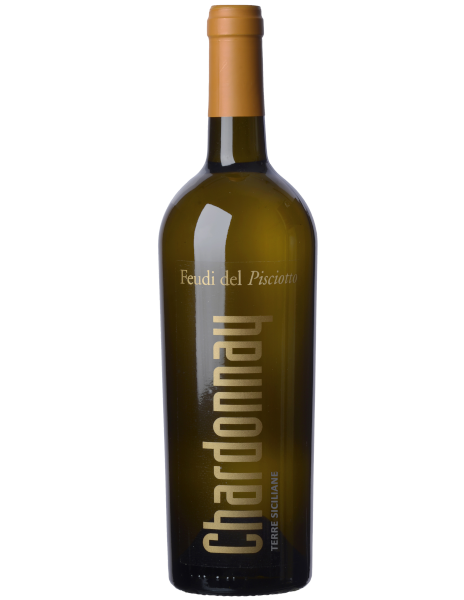 — Municipality of production: Niscemi (CL)
— Soil type: loose
— Vineyard altitude: 100 mt. s.l.m.
— Training system: spurred cordon
— Planting density: 6.000 plants per hectare
— Grape yield per hectars: 55 Ql
— Harvesting period: first half of august
— Vinification: in steel
— Malolactic fermentation: done
— Aging: in barriques
— Duration of the aging in barriques: 8 months
— Duration of the aging in bottle: 8 months
— Available formats: 0,75 l